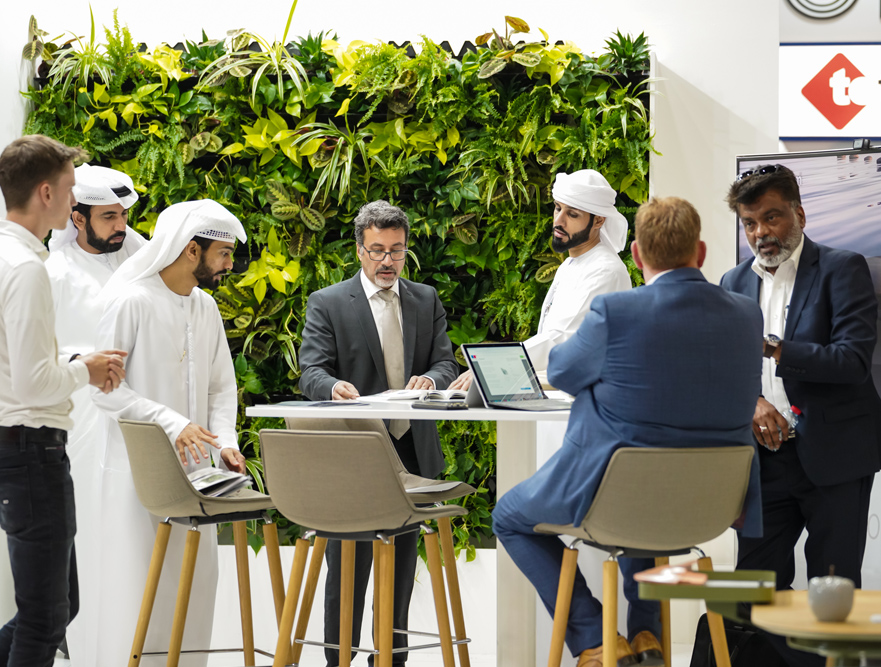 Bringing the workplace community together, for over 20 years.
Can you imagine meeting Commercial Real Estate Stakeholders, CTO's, HR and Office Managers and Interior Designers, all in one place? Workspace allows you to do just that.
For over 20 years, our event has provided a space for the regions key buyers to connect with manufacturers, smart-office technology solutions, fit-out and design concepts, and corporate wellness solutions.
By joining us at our next edition as an exhibitor, you will have the chance to meet and do business with the thousands of buyers who attend the show to source products and learn the latest innovations.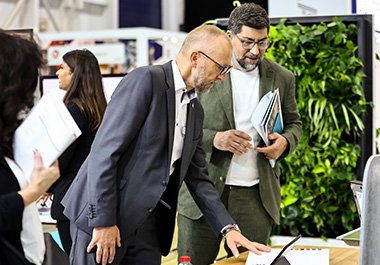 Where the experts in workspaces gather, unite and come to do business
Traditional workspaces are evolving, from hybrid working to workplace well-being. Organisations need to adapt. Our event offers you the opportunity to grow your business in the Middle East and connect with serious buyers looking for manufacturers, smart-office technology solutions, fit-out and design concepts, and corporate wellness solutions.
No other event offers such direct and comprehensive access to serious buyers in this thriving market.
Over half of our visitors come to our show every year
to solely source products and solutions
Meet the region's most serious buyers
Showcase your products at Workspace
An Insight into the ever-changing workplace environment
Find out what lies ahead for the Middle East's workplace environment, as we discuss future trends, the dynamics of workplace wellbeing, technology and interior development.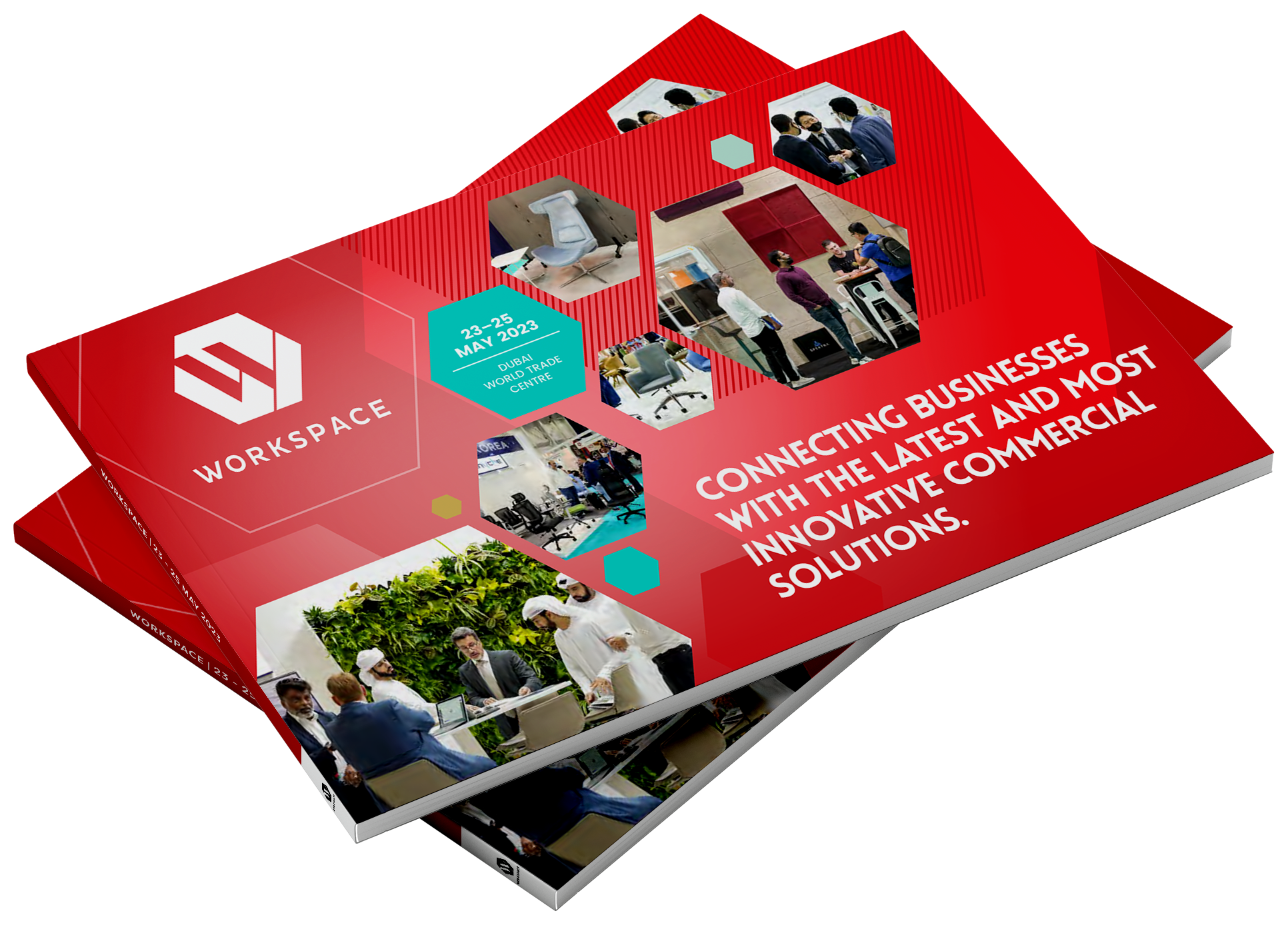 Download the Event Brochure
The three-day experience serves the industry by showcasing creative products, the newest solutions, vital content and inspiring features in the workplace wellbeing and technology industry.
Workspace will be back on 23 - 25 May at the Dubai World Trade Centre. Download our event brochure to find out more about exhibiting.
Sign up to our newsletter
Sign up to our industry newsletter and get all the information you need from across the industry.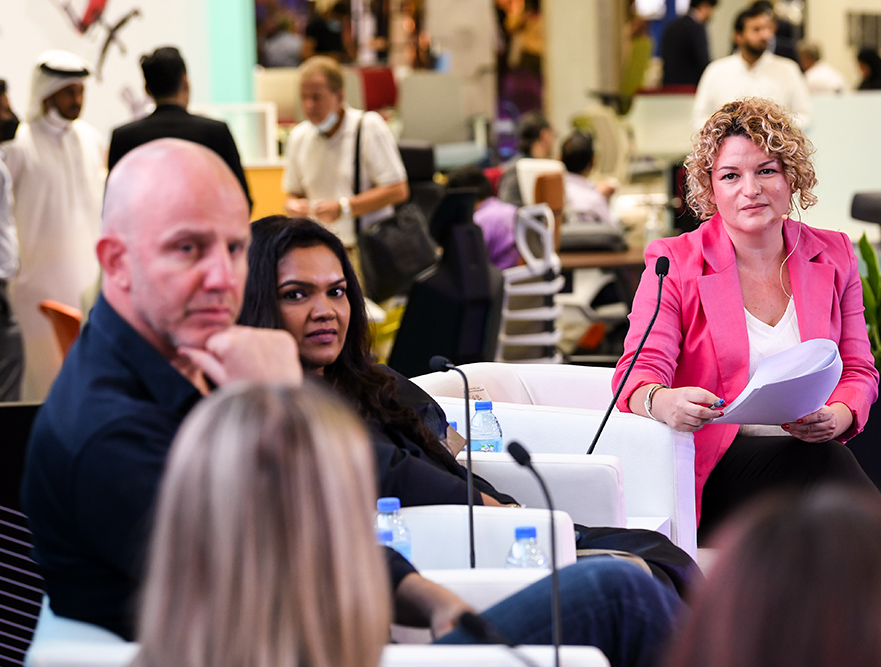 Delivering insight, direction and inspiration for the future of the workplace
The Workspace Summit fuels conversation and debate around the ever-changing working landscape and highlights the trends, technology, and innovations you need to know.
Led by the industry's designers, leaders and creative thinkers behind some of the top projects from across the region, the Workspace Summit provides the ideal platform for you to learn, network and discover the latest in work design and commercial interiors.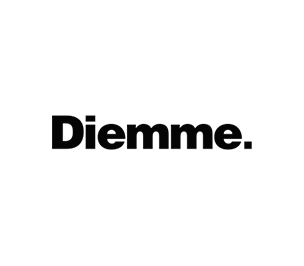 It's very important to meet customers face-to-face in order to sell our products and at Workspace, we got to meet customers from around the world.
Giulia Mariotto
Export Manager - Diemme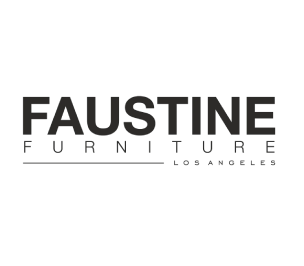 It's really important for us to exhibit as we're able to reach our target audience and it gets us that opportunity for one on one facetime with them. We've had some great conversations and we see a lot of work coming from being a part of the event.
Deepinder Gill
Managing Director - Faustine Furniture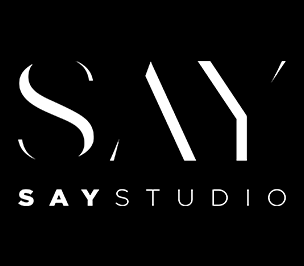 The wonderful thing about WORKSPACE is that this is an avenue for people who love commercial interiors, who are working in this industry. Different companies from all over the world are coming to you, to your doorstep showing you all of the products that they have. What's the latest? What's the greatest? You just have to go and see what it is.
Laila Al Yousef
Founder - SAY STUDIO
A one-stop shop for the full design & hospitality community
Co-located with INDEX, The Hotel Show and The Leisure Show
The combination of events offers an excellent proposition for business professionals in the home, hotel, office and leisure sectors, resulting in the ultimate destination to learn, network and source premium-quality products from across the globe.
PLACE YOUR BRAND IN FRONT OF KEY DECISION-MAKERS
With our marketing solutions and sponsorship opportunities, you can expose your brand to this highly targeted audience giving you the presence, credibility, and authority you need to win high-value contracts and new lifetime customers.