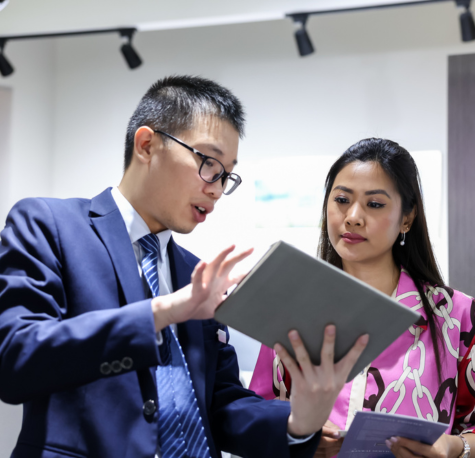 Discover the next big thing in workplace technology
A 2022 Freshworks study reveals that technologies supporting hybrid and remote working are highly regarded by employees in the MEA region, with 51% reporting increased happiness at work due to such solutions.
In the digital era, companies are making substantial investments in cutting-edge technology to enhance collaboration, boost productivity, and prioritize employee happiness. From collaboration tools to virtual meeting software, businesses are actively seeking solutions that bridge the gap between physical and remote work environments.
Seize the unique opportunity to showcase how your products and services can create a seamless workplace experience, irrespective of employees' physical location. By demonstrating your offerings, you will be at the forefront of shaping the future of work.
Do business with brands looking to enhance their workspaces
Engage with serious buyers looking to improve their employee experience.
Workspace provided us with a multitude of opportunities and facilitated a vibrant exchange of ideas.
Visitor
Sustainability Manager, Broadpower
It's important as a networking event and to get hands on experience of the various products and services.
Visitor
Business Development Manager, 3d Pharma
Take a look back at Workspace 2023