Meet the gamechangers revolutionising the workplace
Meet the inspiring innovators who are revolutionizing the way we work. From thought leaders in creativity and productivity, to experts driving tech-driven solutions, join us and be a part of the conversation shaping the future of the workplace. With an unrivaled lineup of keynote speakers, this is a conference you can't afford to miss.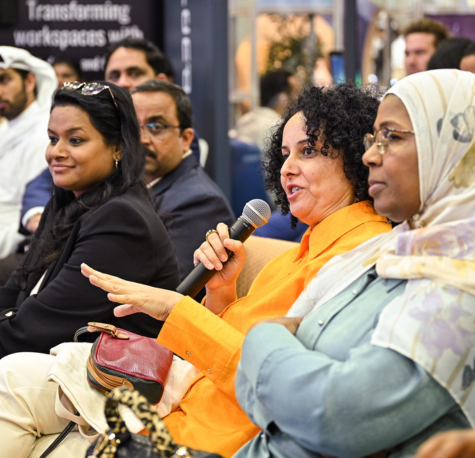 More sessions. More speakers. More wow.
The Workspace Summit is where influential thought leaders, industry experts, and innovators converge to explore the latest trends and technologies shaping our work environment.
At this year's summit, we shone a spotlight on the pivotal trends, groundbreaking technologies, and game-changing innovations that are revolutionising the way we work. From remote collaboration tools and augmented reality in the workplace to the rise of AI and automation, we're covering it all.
Our 2023 programme focused on key topics, such as:
The future of workspace and office design
Rise of Podcast Rooms in Workspaces
Demystifying design and build in workspaces
Science of Wellbeing in Workspaces
Sustainability in Corporate Real Estate